Oil Tank Installation Services
How it works
Call or email us
Tell us what type of tank you need installed
Tell us your location
You'll get a FREE estimate and we'll schedule your tank installation immediately (within a few days of your call)
We take care of the permit and paperwork!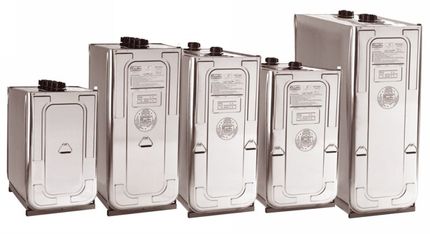 At Tanks-A-Lot we offer installation of tanks ranging from 275 to 10,000 gallons, covering the residential, commercial and industrial sectors.
In residential areas, we offer interior installations (usually in the utility room or garage of a home). We also offer exterior installations both above ground (usually at the back or side of the home) and below ground.
If you own a home that has an old, existing tank, you can call us for a consultation. It may be that your old tank just needs a bit of maintenance, or it might need to be replaced. If a new tank is necessary, we can remove your old tank and replace it with a new, state-of-the-art tank that will last many years if properly taken care of. The steel tanks and double-walled Roth Industries tanks that we use are the latest in tank technology and protect you and your property from environmental mishaps.
In the commercial and industrial sectors, we also offer interior and exterior services; and exterior installations include above and below ground services.
Whether you are developing a new property or renovating an old one, Tanks-A-Lot offers the services you need. We'll install storage tanks as large as 10,000 gallons for your large or small business. In addition, we provide oil delivery service to keep your tanks full once they've been installed.